ABOUT ASCEND
Fostering growth in people and business.
Ascend Strategy & Design is an established HubSpot Solutions Partner helping organizations of all sizes appeal to their customers and stand out as industry leaders throughout North America.
Our mission is simple: to help our employees and clients reach their growth potential. Keep reading to learn more about our team and culture.

We've been truly privileged to have worked with great people across multiple industries.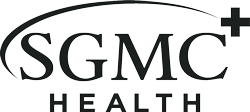 Ascend is a HubSpot Platinum Solutions Partner, with the experience and deep expertise to help clients unlock the power of HubSpot and reach their growth targets. Our Platform Enablement and Advanced CMS Implementation Accreditations validate our advanced expertise and demonstrate that we support HubSpot customers at the highest levels of quality, service, and strategic insight.
Utilized Ascend to completely overhaul our website and add in HubSpot. Project was very well laid out, communication was great, delivery was timely and deliverable is fantastic. They made it easy and are great to work with. Highly recommend.
Jeff Weems
Executive Director, Alyn Scholarship Fund
OUR PEOPLE
Good people who love a really good challenge.
We realized a long time ago that great talent will do great work, so we invest in people and give them the opportunity to shine. We hire for skill and integrity, and that translates to superior service and results for our clients.
You can find our team scattered across the country. They are experts in their craft and strive for excellence daily. They're caring, empathetic, bold, and persevering.

We believe in producing the best work, and being the best to work with.
We are united by a strong set of values that drive us in all parts of our work. We put people first, we embrace a growth mindset, and we strive for excellence in all we do,
Stay Humble
No matter how big the win, we're sure to keep our feet grounded. We're constantly educating ourselves. Learning from our mistakes is invaluable.
Work Hard
We know that hard work pays off. It isn't always rainbows and roses, but we're going to do what it takes to get the job done. Guaranteed.
Play Hard
We value fun. It's one of our core values because we want our team to know they're valued and enjoy their work environment.
People Over Profit
Success can be measured in lots of different ways. We love being a part of something bigger than ourselves. Building things that make a difference in people's lives is what motivates us– way more than any paycheck.
Quality Over Quantity
We'll admit it– we're perfectionists when it comes to our work. Regardless of project size, our clients will receive the absolute best we have to offer. We stay away from cookie-cutter solutions, because one size rarely fits all.
We'd love to work with you and your team.