Logistics and Supply Chain Marketing: The Starter Guide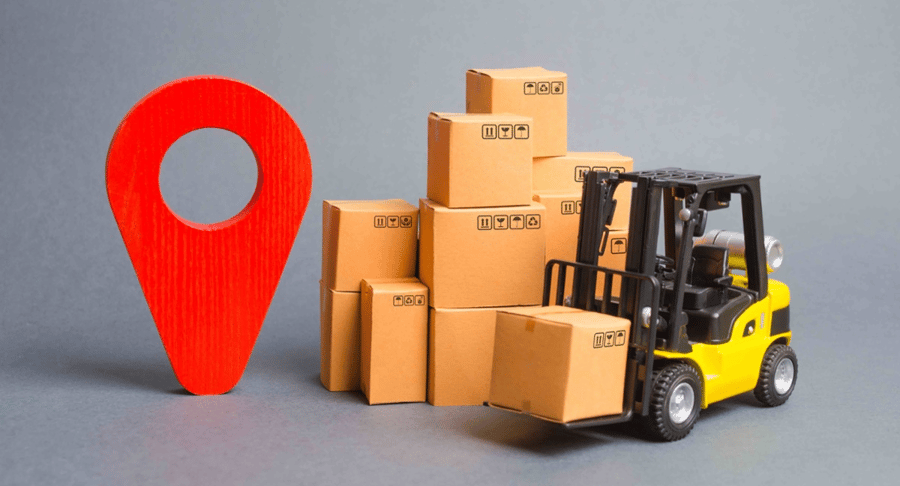 If you're a supply chain management or logistics company still relying on trade shows, industry publications, and word-of-mouth for your leads, you're falling behind. Properly executed inbound marketing has been proven to be ten times more effective for lead conversion than outbound marketing. Keep reading to learn how you can build your pipeline of qualified inbound leads right now.
Logistics and Supply Chain Marketing: The Starter Guide
What is logistics and supply chain marketing?
Before we talk about marketing, we should probably get on the same page about a couple of definitions.
Supply chain management is the management of the flow of goods and services and includes all processes that transform raw materials into final products. By managing supply chains, companies are able to cut excess costs and deliver products to the consumer faster.
Logistics focuses on the planning, carrying out and management of goods, services, and information from the point of origin to the point of consumption. Basically, it's about getting the right goods to the right place at the right time.
It's an incredibly broad sector (and arguably two separate industries). Regardless, most businesses in this category have key problems they are looking to solve:
You're not sure how to reach a target audience that is broad and varied
You're not sure how to effectively communicate the number and/or type of services that you provide
You're spending time chasing down unqualified leads
You cannot determine the true value marketing brings to your business
When you do talk to a lead, they do not have a strong understanding of the services they need
Effective inbound marketing is about delivering solutions and opportunities that have a positive impact on people and your business. For the logistics and supply chain industry, that means educating leads on what can sometimes be complex topics.
Read on to learn some ways you can grow your business online.
What to consider when marketing logistics and supply chain companies
Both supply chain and logistics companies need to adapt to meet the rapidly changing needs of consumers and businesses. Marketing is a critical channel for this purpose.
Align with the buying process
Find out what your customers are really looking for. Ask them what keeps them up at night, and look through sales records of what drove the customer to interact with your brand. Since the logistics and supply chain management sector is about the distribution of tangible goods, your customers may be concerned with transportation, costs, lead time, lowering risk, customer service, and inventory management. Your marketing should help them solve their pain points. For example, they might have an urgent need to drastically reduce their shipping charges. You can help educate them on how they can achieve that goal.
Remember: The researcher is not always the decision-maker.
To best serve your customers, you need to have a clear understanding of who they are. Who is the person who influences the decision-making process, and who actually signs off on the decision to work with you? A sales manager may be the one who discovered your company and expresses interest in working with you, but a Chief Logistics Officer may be the one who actually makes the decision to partner with you.
To bring clarity to this process, think on your target audience(s) and create buyer personas. Buyer personas are semi-fictional representations of your customers that allow you to understand and target them effectively. Even just writing out 1-2 buyer personas will help you refine your marketing. Here's a template to get you started.
You cannot be all things to all people.
It's tempting to want to appeal to a wide swath of people. However, by trying to appeal to everyone, you most likely will appeal to no one. Instead, focus on your brand's unique points of differentiation. Why, very specifically, would someone want to work with you? Do you provide an exclusive product? Exceptional service? Large coverage area? Expertise in adhering to complicated regulations? For example, your company could specialize in transporting food items that require extra care. Connect your capabilities to simplifying a pain point for your customer. Buyer personas will help you target what your customers need.
Plan for results before making a plan of action.
Before you set your goals for your marketing efforts, establish what success looks like. (Typically that's an increase in leads, customers, and ultimately revenue.)
Once you've defined success, then you can determine how you will measure it. Choose key performance indicators (KPIs) that are achievable but also connect to your business's growth. For example, relevant marketing KPIs could include an increase in organic traffic month-over-month for your web properties, boosting conversion rates, and increasing your sales pipeline. Set specific success metrics that you want to hit and surpass. Having benchmarks will help you create your roadmap for how you are going to achieve those goals.
Develop your marketing plan.
A marketing plan will codify your strategy. It is a valuable tool for demonstrating your strategy to colleagues, partners, and your executive team. There are several items you'll want to make sure to address in your marketing plan.
State your company's mission. For example, your mission could be to provide your customers with a frictionless distribution process.
Think about your team's main focus for the year ahead. Record that key objective you want to achieve. For instance, you could be focused on increasing the number of customers you work with.
Choose and prioritize 2 - 3 initiatives that will help carry out that key objective. For example, redesigning your website to increase lead generation, creating a paid ad program, and differentiating your brand from competitors would all help meet that objective.
Outline your goals for these initiatives. Goals might include: Launch new website by end of Q2; Implement 1 paid ad campaign per month across Google Ads and Facebook or Linkedin; Create 1 new website landing page that specifically addresses your competitive advantages by the end of Q1.
Overall, your marketing plan should summarize how you will show customers that working with your company will help them mitigate risks and reduce costs in the distribution process. The plan should include your buyer personas, KPIs, marketing strategies and tactics, your competitors, and designated action item owners and their responsibilities.
Allocate resources for your marketing initiatives.
You'll need to identify what you'll need and who you'll need to work with to accomplish your marketing goals. For example, do you need an outside agency or a freelance writer to help you with SEO and content creation? Are there tools you require to execute your marketing objectives, like an email marketing platform or CRM? Will you need to create additional marketing roles and hire externally? Determine your top marketing priorities and make sure you have the budget to accommodate them.
Measure success.
The KPIs you established in your marketing plans need to go beyond lip service. Establish a system for consistently measuring your goals. For example, if you have a marketing qualified leads (MQL) goal, you could have weekly meetings to determine where you're at currently and discuss strategies for how you can meet and exceed these goals. Before these meetings, you can pull data from your sales and analytics tools. You should keep your KPIs top of mind so you can continuously measure how you are bringing value to the business with your marketing efforts.
Bring marketing and sales together
For your inbound marketing strategy to work, it's essential to make sure marketing and sales are collaborating closely. The right CRM system will help you track every action a lead takes on your website, your email marketing, and your social media. This way your sales team will know how the prospect interacted with your brand and be prepared on the type of product or service the lead is interested in. Lead nurturing strategies and tactics will help you move the lead further through the funnel, and closed-loop reporting will help you report on what happened to qualified leads marketing provided. This way you can plan more strategically for marketing and sales efforts.
Get started today
Your customers have more options than ever now for their supply chain and logistics needs. They do not have time to evaluate all of their options, so they limit their research to the logistics companies that are the most visible. Inbound marketing will help you target your customers effectively, educate them on how they can solve their pain points, and move them further down the sales funnel so that they trust your brand and are motivated to buy from you. Make sure you're marketing your business so it stands out from the competition.
You want to grow. We want to help.
You know your business; we know how to make it look good online. We've helped logistics companies like yours increase leads by more than 332%. We hone in on exactly what it takes to succeed online in this competitive industry. Contact us today.