How Does the HubSpot CMS Align with Your Inbound Strategy?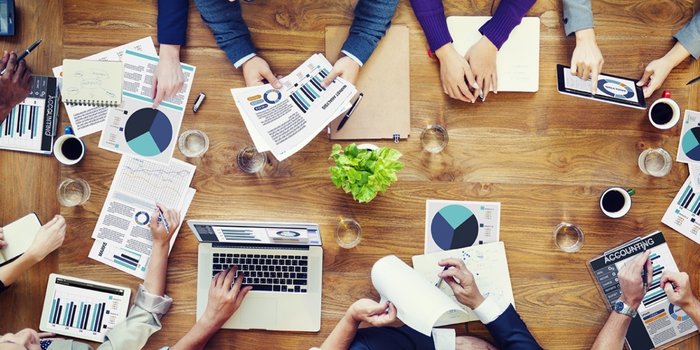 Prior to this post, we have discussed what HubSpot's CMS is. We've also looked at some key features of the platform that we think are beneficial to our clients. Now we must tackle the most important question: How does the CMS platform align with your inbound strategy?
You're probably more than familiar with the inbound methodology (considering that we always talk about it here at Ascend); however, in case you're new to our site (PS: Welcome!), the inbound methodology is focused on the idea that it isn't enough to just attract people to your website, you have to continuously help, support, and empower visitors, even after they become a customer.
According to HubSpot, inbound is a method of attracting, engaging, and delighting people to grow a business that provides value and builds trust. Especially in this era of huge technological advancements, inbound guides an approach to doing business in a human and helpful way.
In case you're still confused or would like a more in-depth explanation to clarify the difference between outbound vs inbound, check out Anne's video.
So, how does HubSpot's CMS platform align with your inbound strategy?
HubSpot's CMS is the first and only platform that integrates both CMS and CRM and offers you the ability to personalize your entire customer experience from their initial visit to every single interaction thereafter.
Incorporating this platform with your inbound strategy will take you and your business to the next level.
The inbound methodology is a lot of work, as it requires you to constantly create valuable and useful content for visitors. Though this methodology requires work on your end, it's worth the effort.
To ease the workload and create some sense of stability and order in the chaos that is marketing, HubSpot's CMS platform allows users to create and optimize content, as well as track and analyze the content's performance.
HubSpot's CMS platform covers three different but essential areas for marketers, and they include:
1. Content creation
As with most CMS platforms, content creation and management are the core of this platform. HubSpot's CMS allows you to create blog posts, landing pages, and website content, but you're not limited to only these features. Some other features you can enjoy as a professional marketer on the HubSpot CMS include:
Drag-and-drop modules: Use the drag-and-drop modules to re-arrange the layout or modify content on a page.
Content strategy and SEO: Plan and create content using the platform. Use the on-page SEO optimization advice to ensure that you're on the right track. PLUS, no additional plug-ins or tools required.
Mobile optimization: The content you create within the platform are automatically optimized for mobile without any additional work on your part.
Content staging: If you're making continuous changes on your website, use content staging to build or modify pages.
Database-driven content: Use the HubDB feature and build database-drive pages that are easy to update and seamlessly change.
Projects: Use one of thousands available templates to guide you through any task you are looking to achieve.
2. Personalization and live chat
Once upon a time, the idea of adding live chat or conversion tools meant that you'd have to add another vendor and integrate their software with that of your current platform. With HubSpot, there's no need to spend additional cash. You have all the right tools on HubSpot's CMS platform without any additional software being required. These tools include:
Smart content: Personalize your page content, or an entire page, based on anonymous and known attributes of your visitors, and change your website experience over time.


Forms, pop-up forms, and CTAs: Don't look for any more conversion tool cause HubSpot has got all of them available for you.
Live chat and bots: Make your website more interactive by adding live chat to your website or using bots that can help qualify leads and answer common questions.
3. Analytics and CRM
HubSpot's CMS platform includes many analytical and reporting tools so that you are able to track contact-level insights and report on performance.
Traffic analytics: Track an individual page or the overall site performance. You'll get a breakdown of where the traffic is coming from, the bounce rate, and so much more.
HubSpot CRM: HubSpot's CRM is included and automatically integrated with the CMS platform so you can track contact-level details, build lists of contacts for personalization, and understand the path from visitor to happy and satisfied customer.
The Simple Answer
HubSpot's CMS makes the task of executing your inbound strategy easy and enjoyable.
You'll have the latest features of the platform available to you all in one easy and accessible location. You also don't only create content on this platform, but you're able to create a personalized experience for users while keeping track of the analytics of your content.
What other platform can offer you this triple threat?