Ascend Inbound Marketing Is Now A HubSpot Platinum Solutions Partner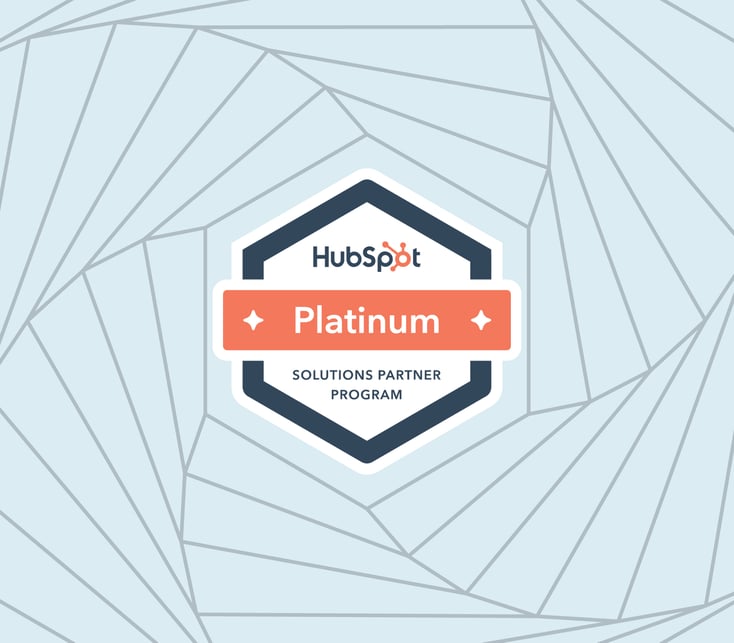 Ascend is proud to be a part of the HubSpot Solutions Partner program. We have partnered with HubSpot from the beginning, about 4.5 years ago, and are thrilled to announce that we recently achieved Platinum tier status.
Who is HubSpot?
HubSpot is a leading growth platform. Today, 64,500+ customers in more than 100 countries use HubSpot's award-winning software to transform the way they do business. Comprised of Marketing Hub, Sales Hub, Service Hub, CMS Hub and a powerful free CRM, HubSpot gives companies the tools they need to Grow Better.
What does this status mean?
In short, it means we've sold a good bit of HubSpot software, and we have kept our partners happy while using it. Given our ratings in the partner directory, it makes us the highest rated agency in the state of Georgia.
We have worked long and hard to get to this point, and I am incredibly proud of our team. They continue to put out best-in-class work day after day.
I've been especially proud of them lately. We're all navigating working from home, caring for our children, and managing an increasingly heavy workload...all during a global pandemic. It's a stressful time, but they have really stepped up.
This team has become part of my extended family. They are genuinely some of my favorite people on the planet. I miss them, and I'm sad we can't celebrate this achievement together right now.
To our partners
Thank you for choosing Ascend and for being a part of this journey with us. Thank you for trusting us with your strategy and messaging during this crisis. We don't take your trust in us lightly, and we're grateful for your support and encouragement. It's a privilege to serve you during this time.
I look forward to celebrating soon in the brighter days ahead.