Ascend Inbound Marketing Becomes HubSpot Gold Certified Agency Partner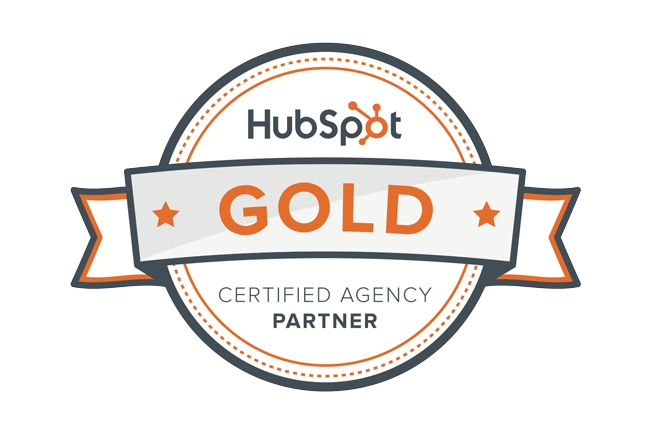 Valdosta, Georgia: Today, Ascend Inbound Marketing announced that it has become a HubSpot Gold Certified Agency Partner. HubSpot, the world's leading inbound marketing and sales platform, works hand-in-hand with Agency Partners to grow their businesses through inbound software, services, and support.
Of the announcement, HubSpot Senior Channel Consultant Marissa Harris said, "We are so excited to see Ascend Inbound achieve Gold Tier status in HubSpot's Partner Program. Their savvy, sophisticated, and innovative approach to Inbound makes them a company that businesses everywhere can learn from. Assisting them transform their Agency with Inbound has been a rewarding experience and I look forward to watching them continue to grow and help many more customers achieve their goals, as well!"
Over the past year, Ascend has grown its business by incorporating inbound strategies to attract, engage, and delight customers. Ascend uses a mix of digital strategy, social media, creative design and technology to deliver results to their clients. Notable milestones and achievements include:
Top 10% of HubSpot's Selling Partners over the last 12 months.
Doubled or tripled purchase conversion rates for several eCommerce retailers
Improved lead quality and sustained the number of leads generated for multiple clients, despite a reduction in their advertising budgets
Helped almost all clients achieve triple digit growth in the percentage of website visitors.
About Ascend Inbound Marketing:
Founded in 2015, Ascend Inbound Marketing is a division of Nexxtep Technology Services, Inc. Prior to Ascend's formation, Nexxtep offered website design services for over ten years. Over time, they realized their clients needed more than just websites—they needed full marketing support. That's why they built a new division, grew their team and dedicated Ascend to helping clients to grow with inbound marketing. Ascend is headquartered in Valdosta, Georgia. Learn more at ascendinbound.com.
About HubSpot:
HubSpot ($HUBS) is the world's leading inbound marketing and sales platform. Since 2006, HubSpot has been on a mission to make the world more inbound. Today, over 15,000 customers in more than 90 countries use HubSpot's software, services, and support to transform the way they attract, engage, and delight customers. HubSpot's inbound marketing software, ranked #1 in customer satisfaction by VentureBeat and G2Crowd, includes social media publishing and monitoring, blogging, SEO, website content management, email marketing, marketing automation, and reporting and analytics, all in one integrated platform. Sidekick, HubSpot's award-winning sales application, enables sales and service teams to have more effective conversations with leads, prospects, and customers. Recognized by Inc., Forbes, and Deloitte as one of the world's fastest-growing companies, HubSpot is headquartered in Cambridge, MA with offices in Dublin, Ireland, Sydney, Australia, and Portsmouth, NH. Learn more at www.hubspot.com